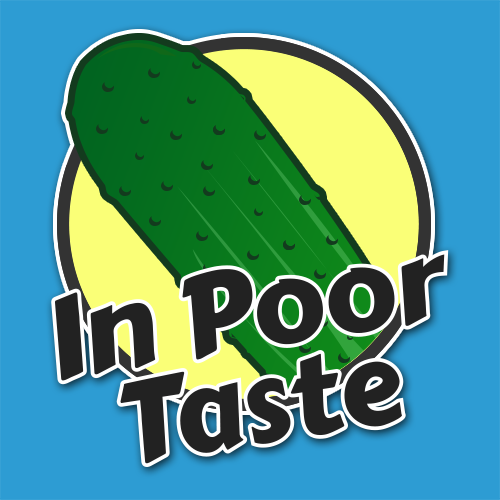 Anal Control. Can we just blink? Maggot-eye. Dana wins the Golden Crotchcumber!
Brought to you by Don Wrinkle's bullshit and some other equally shitty products... I'm done pretending these are viable or profitable commercials. Talk to Eric about it.
Big thanks to Curse Words for the use of their song "Infinity Second Keg Stand" from their upcoming album "Trash Planet Earth"! Keep an eye open for that one, it promises to kick ass like the rest of their stuff!
Also, check us out on PodCoin - the app that pays you to listen to podcasts - and sign up with our promo code POORTASTE to get 300 free coins! Listen to us as a bonus podcast for the next two weeks for even more bonus coins! BONUS!